The Ancient Art of Paper and Fabric Marbling, by Galen Berry. Marbling supplies, classes, and information.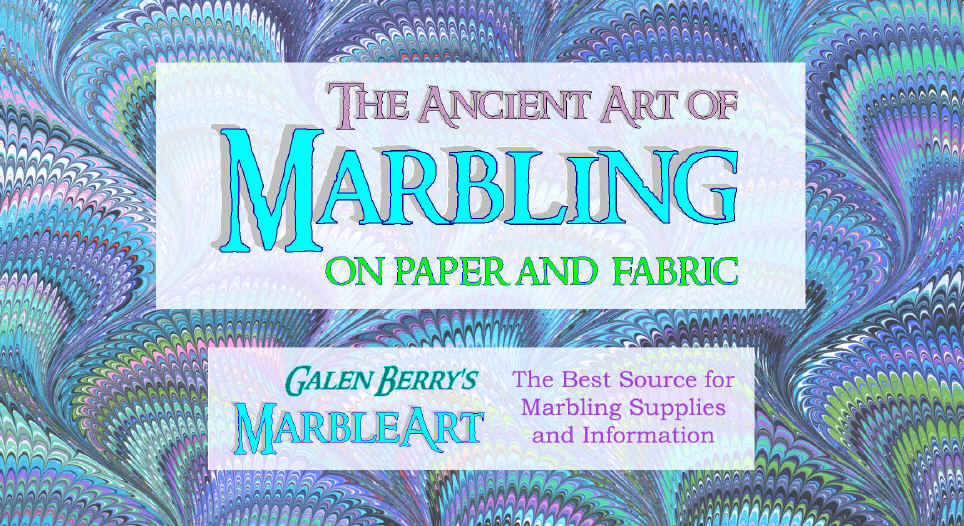 Click on buttons below for more information:




Click here to see »

« over 100 samples
All the supplies you need »

« to do your own marbling!




NEW!! See a selection of my marbled paper patterns on YouTube!
Click here.

The best way to teach yourself the art of marbling -- MarbleArt Marbling Kits: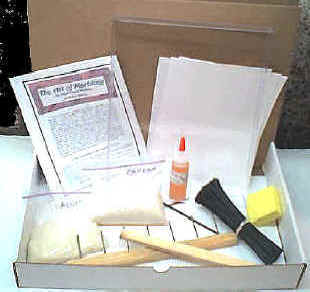 Contains everything you need to learn marbling, except the paints. (Paints are sold separately -- order whichever colors you want from the list of Marbling Paints.)
These kits are great for those who are just starting to marble -- yes, you can teach yourself! The easy-to-follow directions will soon have you making your own beautiful marbled papers. It's easier than you think -- anyone can marble!

MarbleArt Basic Marbling Kit .........................$69.00
MarbleArt Deluxe Marbling Kit ......................$89.00

For more information about the kits,
go to Marbling Supplies, then scroll to bottom of page.